Danube stretch in winter mood, Romania, 2010 photo credit: Harald Kutzenberger

Map of the Danube River Basin and IAD-countries photo credit: several authors

Channel Danube Delta, Romania, 2005 photo credit: Nicolae S.P.

Channel Danube Delta, Romania photo credit: Cristina Sandu

Macrophytes (Mentha aquatica), Lake Lebedo, Danube Delta, Romania, 2005 photo: Katrin Teubner

Fish catch boats in Gemenc, Hungary, 2007 photo credit: Katrin Teubner

Danube stretch in Orsova, Romania, 2005 photo credit: Katrin Teubner

Hydromorphological assessment for Danube tributaries: Drava and Mura photo credit: Ulrich Schwarz

Danube stretch in Gemenc, Hungary, 2007 photo credit: Katrin Teubner

Danube side channel, Romania, 2005 photo credit: Nicolae S.P.

Danube Schönau, Austria, 2013 photo credit: Katrin Teubner

Egrets at Channel Danube Delta, Romania, 2016 photo credit: Cristina Sandu

Danube Delta, pelicans, Romania photo credit: Nicolae Găldean

Danube Delta, pelican colony, Romania photo credit: Cristina Sandu

Horses in the Danube Delta, Romania photo credit: Cristina Sandu

Danube, Romania, 2005 photo credit: Katrin Teubner

Danube, Romania photo credit: Nicolae Găldean

Danube, Romania photo credit: Nicolae Găldean

Danube, Hungary, 2019 photo credit: Mária Dinka

Danube stretch near town Dürnstein, Austria, 2013 photo credit: Katrin Teubner

Danube Delta, Chironomidae at Lake Puiu, Romania, 2005 photo credit: Katrin Teubner

Danube Delta, pelicans, Romania photo credit: Cristina Sandu

Danube Delta, Grey Herons, Romania, 2005 photo credit: Nicolae S.P.

Fisherboats at village Mila, Romania, 2005 photo credit: Katrin Teubner

Sturgeon, Romania photo credit: Viorel Gavrila

Fisherboat, Romania, 2005 photo credit: Nicolae S.P.

Fishermen boat, Romania photo credit: Cristina Sandu

Danube Delta, Yellow Water Lily, Romania photo credit: Cristina Sandu

Danube Delta, stork nest, Romania photo credit: Cristina Sandu

Hydroelectric power plant Gabčíkovo, Slovakia, 2018 photo credit: Katrin Teubner

Iron Gates hydroelectric power plant, Romania, 2005 photo credit: Katrin Teubner

Macrophytes in the Danube Delta, Yellow Water Lily, Romania, 2005 photo credit: Katrin Teubner

Channel Danube Delta, White Water Lily, Nymphaea alba, Romania, 2005 photo credit: Nicolae Ş.P.

Floodplain Danube Delta, 2005 photo credit: Nicolae Ş.P.

Danube Delta, White Water Lily, Nymphaea alba, Romania photo credit: Cristina Sandu

Floodplain Danube Delta, egrets, 2005 photo credit: Nicolae Ş.P.

Floodplain Danube Delta, egrets, 2005 photo credit: Nicolae Ş.P.

Floodplain near Gabčíkovo, Slovakia, 2018 photo credit: Katrin Teubner

Iron Gates hydroelectric power plant, Romania, 2005 photo credit: Katrin Teubner

Alte Donau, Vienna, Austria, 2018 photo credit: Katrin Teubner

Phragmites australis in the Danube Delta, Romania, 2005 photo credit: Katrin Teubner

Gemenc fishery, Hungary, 2007 photo credit: Katrin Teubner

Channel Danube Delta, Romania, 2016 photo credit: Cristina Sandu

Floodplain at Gabčíkovo, Slovakia, 2018 photo credit: Katrin Teubner

Danube, Romania, 2005 photo credit: Nicolae S.P.

Danube, during low water level, Romania, 2005 photo credit: Nicolae S.P.

Hydroelectric power plant Grafenwoerth, Vienna, Austria, 2018 photo credit: Katrin Teubner

Danube, Romania photo credit: Nicolae Găldean

Phragmites australis in the Danube Delta, Romania, 2005 photo credit: Katrin Teubner

Danube channel, Romania photo credit: Cristina Sandu
News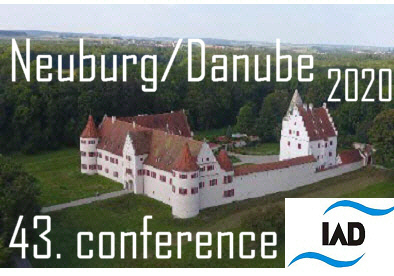 2020-Jan-12
43th IAD conference
registration is now open!
The IAD conference entitled
"Rivers and Floodplains in the Anthropocene - Upcoming Challenges in the Danube River Basin" will be at the Aueninstitut Neuburg (Germany), from 14.July to 17.July 2020. Call for abstracts at 43th IAD conference website
Download conference flyer 2020 as pdf here
2019-Dec-09
Season's Greetings!
On behalf of the Presidium of the International Association for Danube Research (IAD) I thank all members and friends of IAD for their active support and cooperation the recent months, and wish you Happy New Year 2020.
Katrin Teubner, General Secretary of IAD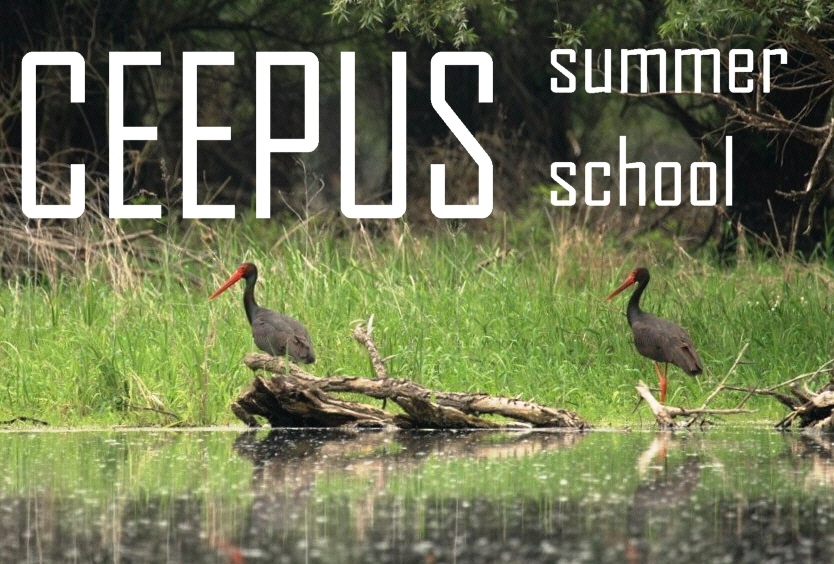 2019-Dec-09
CEEPUS summer-school
"Biodiversity in the Danube Floodplain"
Within the CEEPUS network EcoManAqua – the CEEPUS summer-school "Biodiversity in the Danube Floodplain" coordinated by the Josip-Juraj-Strossmayer-University Osijek will take place at the Nature Park Kopački Rit, Croatia from 6-11 July, 2020. The 3 ECTS summer-school includes lectures, case-studies & field-sessions to assess and monitor the biodiversity of algae, macrophytes, invertebrates, fishes and birds. Limited number of student slots available, hence register CEEPUS Homepage www.ceepus.info! Download info as pdf here
2019-Dec-09,
Cover DN40

Danube News issue no. 40
is released!
The anniversary volume of Danube News, no. 40, is now available. Our thanks to both editors, Dr. Haidvogl and Dr. Cyffka. Readers are welcome to download this latest issue as volume Danube News or Danube News Articles!